Frysk/ Nederlands/ English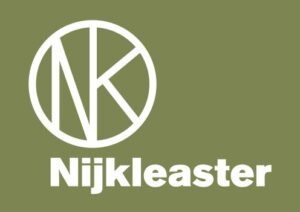 Sûnt 22 april 2009  bestiet de Stifting Nijkleaster mei as doel om in nij kleaster op te setten yn Fryslân. Yn dit menu kinne jo stikken fine mei ús dreamen en gedachten oer dit projekt.
Yn 2011 is dúdlik wurden dat Nijkleaster in gearwurkingsprojekt wurdt fan trije partijen: Stifting Nijkleaster, de Protestantske gemeente Westerwert en de ôfdieling Missionair Werk en Kerkgroei van de lanlike Protestantske tsjerke (PKN). Op 28 oktober 2012 is it Pioniersplak Nijkleaster begûn.
Jo wurde fan herte útnoege om stiper of freon fan Nijkleaster te wurde, dit kin troch respektivelik € 25 of € 100 jiers te jaan. Stifting Nijkleaster is fanôf 1 jannewaris 2011 oanwiisd as 'ANBI' (Algemeen Nut Beogende Instelling) en jo kinne jo jeften ôflûke fan jo belêstingen (neffens de besteande wetlike regelingen).
Banknûmer: NL02 ABNA 0541 4184 40 , te Jorwert
KvKoophandel: 01151683
Webside: www.nijkleaster.nl (of folgje ús op Facebook en/of Twitter)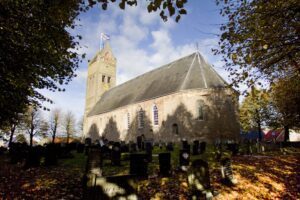 Sinds 22 april 2009 bestaat de stichting  Nijkleaster met als doel om gestalte  te geven aan een  nieuw klooster in Friesland. Onder dit menu kunt u diverse stukken vinden met onze dromen en gedachten over dit project.
In 2011 is duidelijk geworden dat Nijkleaster een samenwerkingsproject gaat worden van drie partijen: Stichting Nijkleaster, de protestantse gemeente Westerwert (Jorwert, Weidum, Jellum en Bears) en de afdeling Missionair Werk en Kerkgroei van de landelijke Protestantse kerk (PKN). Op 28 oktober 2012 was de opening van de Pioniersplek Nijkleaster.
U wordt van harte uitgenodigd om donateur of vriend te worden van Nijkleaster. Dit kan door respectievelijk € 25 of € 100 per jaar te doneren. De stichting heeft per 1 januari 2011 de 'ANBI' status verkregen (Algemeen Nut Beogende Instelling) en u kunt uw giften aftrekken van de belastingen (volgens de daarvoor geldende wettelijke regelingen)..
Banknummer: NL02 ABNA 0541 4184 40 , te Jorwert
KvKoophandel: 01151683
Website: www.nijkleaster.nl (of volg ons op Facebook en/of Twitter)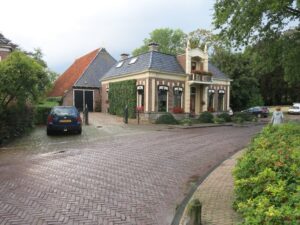 The Nijkleaster Foundation was founded on the 22nd of April 2009. Its objective is the development of a new monastery in the province Friesland. Under this menu you may find some of  our thoughts and dreams. Unfortunately most of the material is written in either the Frisian or Dutch language. Hereunder you may find a short description in English.
In 2011 it became clear that three partners will participate in the Nijkleaster project: Nijkleaster itself, the parish Westerwert (4 villages south-west of Leeuwarden) and the department of missionary work of the national Protestant Church in the Netherlands. The new monastic centre Nijkleaster was officially opened on the 28th of October 2012. 
You are invited to support us financially:
Bank account: NL02 ABNA 0541 4184 40 , te Jorwert (The Netherlands)
KvKoophandel: 01151683
Website: www.nijkleaster.nl (or follow us on Facebook and Twitter)
Nijkleaster
Nijkleaster (new monastery) foundation aims at establishing a new monastery in the province of Fryslân (in the Netherlands). This new monastery will be a center, based on the protestant tradition, where people may withdraw themselves into the quiet in order to find breathing-space, and simultaneously have the opportunity to meet other people in liturgy and conversation, study and work, enjoyment en re-creation. Its mission is to find new alleys and directions for the gospel in order to promote personal, social and religious renewal.
Nijkleaster wants to be an open community, open to the world. People may stay as guests for a longer or shorter period of time, but not live here permanently. Nijkleaster is searching for a church community which is willing to adopt this project, next to their own 'normal' church and community 'model'. In this way the church community will able to offer hospitality to guests from outside. Nijkleaster is open and ecumenical in essence, but Protestant in origin. Men, women and children of a diversity of churches (denominations) and traditions are wholeheartedly welcome. We want to be rooted in our own Frisian culture and history, and at the same time be open to the worldwide ecumenical community.
Nijkleaster does not want to compete with local churches in Friesland or elsewhere. It is meant to be complementary. It offers the opportunity to (active) church members to quiet down and have time and rest to themselves, to search for and find new inspiration. It offers the chance to meet new people, besides the common people of their own parish. At the same time, Nijkleaster explicitly want to offers hospitality to those who cannot find a place (anymore) in the institutional churches, and finally to all pilgrims of any color whatsoever.